Getting to Know the World Again
The Bratislava Boys' Choir is rehearsing for its fall concert tour to France and Germany, 19 - 24 October 2019. Travel to Mulhouse (Choeur de Garçons de Mulhouse) and Stuttgart (Stuttgarter Hymnus-Chorknaben) will be undertaken by 45 of some of the best choir boys.


"We know both ensembles very well. We did an exchange with the French boys' choir for three times, and the choir from Germany is going to be hosting us for the second time. Exchange choir tours are a great opportunity for non-competitive confrontation and to develop deeper ties," says Magdaléna Rovňáková, the choir director.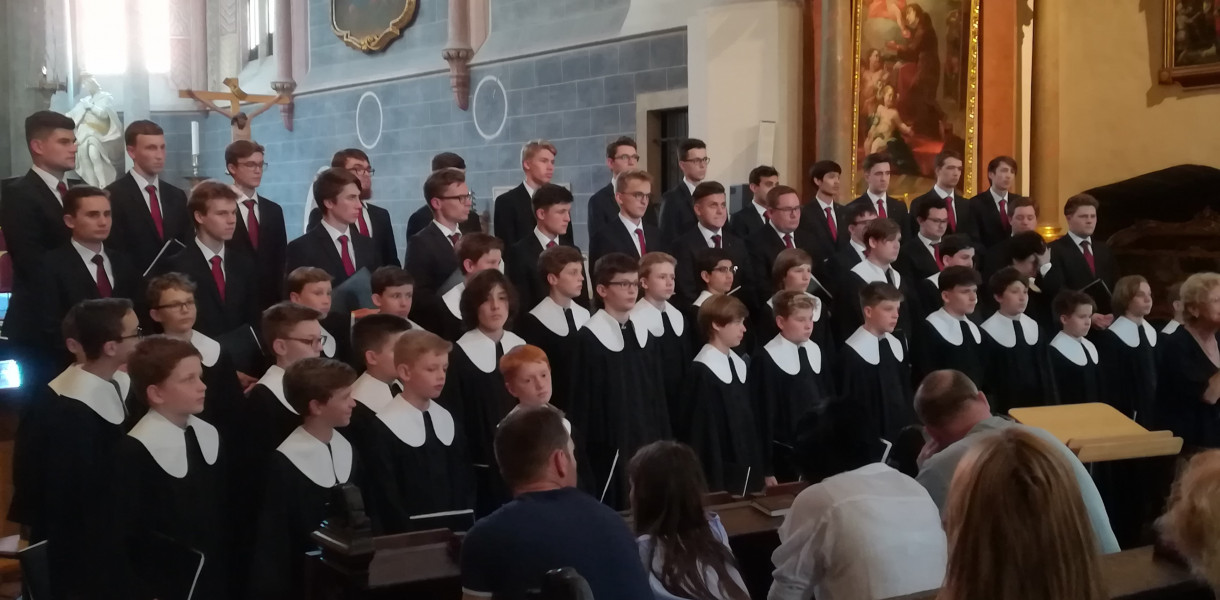 Stuttgarter Hymnus-Chorknaben shown in June 2019 in Bratislava. The choir boys can look forward to lots of new experiences and meetings.
"The Bratislava Boys' Choir concert tours are never just about singing. We're trying to show the boys interesting places and to teach them things about the country they are visiting. This concert tour is also going to be about cars. We're going to visit the Museum of Historic Automobiles in Mulhouse, Mercedes-Benz Museum in Stuttgart, but also the Council of Europe in Strasburg. We will get to know wonderful cities," says conductor Gabriel Rovňák Jr.
The Bratislava Boys' Choir will be led by Magdaléna Rovňáková and Gabriel Rovňák Jr. with accompanist Martin Hríň.